I've been NAK'd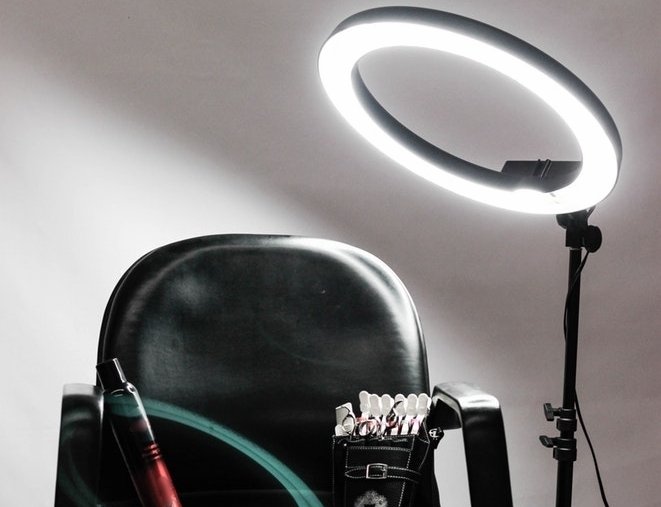 A year's worth of NAK Hair care products - tried, tested and completely Riri APPROVED!
For the past year, I've had the absolute pleasure of having my hair cared for by none other than the amazing team at NAK Hair. If you've been living under a rock, NAK is the awesome Australian hair company supplying Australia with the best hair products, ever!
When I first met the A team, my hair wasn't the happy self it used to be. The colour had been mucked around with by numerous hairdressers and it was dry, damaged and the blonde tone was a bit all over the place.
I am now over one-year down the road having religiously used NAK Hair care products in everything I do with my mane - whether that be shampoo & conditioner, styling products, heat protection sprays or serums ... everything. I also never let another company touch my hair, trusting NAK in all they teach me about caring for my hair. I have never experienced a brand or hair specialist spend so much time on my specific hair needs, offering me not just general hair advice, but advice that works for me and my hair type (after all, only a hairdresser knows). I can honestly say they have got my hair to the healthiest, shiniest, thickest and best colour/tone it could possibly be.
Since being in the UK, I have felt completely lost without my A team and their products. So when I returned home from my most recent travel adventure, I was completely overwhelmed when I was greeted with a gigantic box full of my most favourite NAK Hair care products! Santa had certainly come early!
I cannot express how so very grateful I am to the team at NAK for bringing me (and my hair) such life through their wonderful personalities and passion for hair that shines through their products.
I guess I can't leave you wondering what these fabulous products are now, can I? Ok, ok. I've put together a list of my ultimate favourite NAK Hair care products so you can enjoy the same love and care my hair has been given.
Aromas Blonde Shampoo & Conditioner
If you love the blonde like me but can't stand those brassy tones, I highly recommend this shampoo & conditioner. You can use these two products with every wash to keep the tone of your luscious locks at bay between salon visits. A blonde must-have!
Learn more >>
60 Second Repair Ultimate Treatment
Probably my favourite product of all the NAK Hair care range, this 60 Second Repair treatment is my go-to product whenever my hair needs a good condition and a little extra shine. The best thing about this product is you can use it daily (if you wish) or however often you wash your hair. And guess what ... it only takes 60 seconds (duh)!
Learn more >>
Aromas Smooth Straightening Creme
I use this life-saving product after each hair wash. Just a small amount of this creme combed through my hair prior to drying allows my hair to dry naturally straighter, feeling more protected and stops those annoying flyaways.
Learn more >>
Aroma Oil
This is always the final product I run through my hair after washing, drying or styling my hair. Apart from keeping my locks silky smooth and frizz free, this leave-in treatment contains my favourite hair secret - argon oil - which I just can't get enough of! Just a tiny TINY squirt of this yummy oil finishes off your style with the ultimate control and shine.
Learn more >>
Dry Klean
Although my favourite NAK man of all time (Daryl) insists I should not skimp out on a hair wash, if you just don't have time to fit one in, this is you absolute life-saver. This dry shampoo completely revives your hair, giving it the volume and fresh clean feel of just washed hair (but that's just our little secret, ok?).
Learn more >>